Irving Place Studio Apartment | NYC
Renovation of a 350 square foot residential studio apartment located in Manhattan. Due to the intimate size of the apartment the design included custom cabinetry that transforms the space into a bedroom, dining/living room, home office or all combined - as required.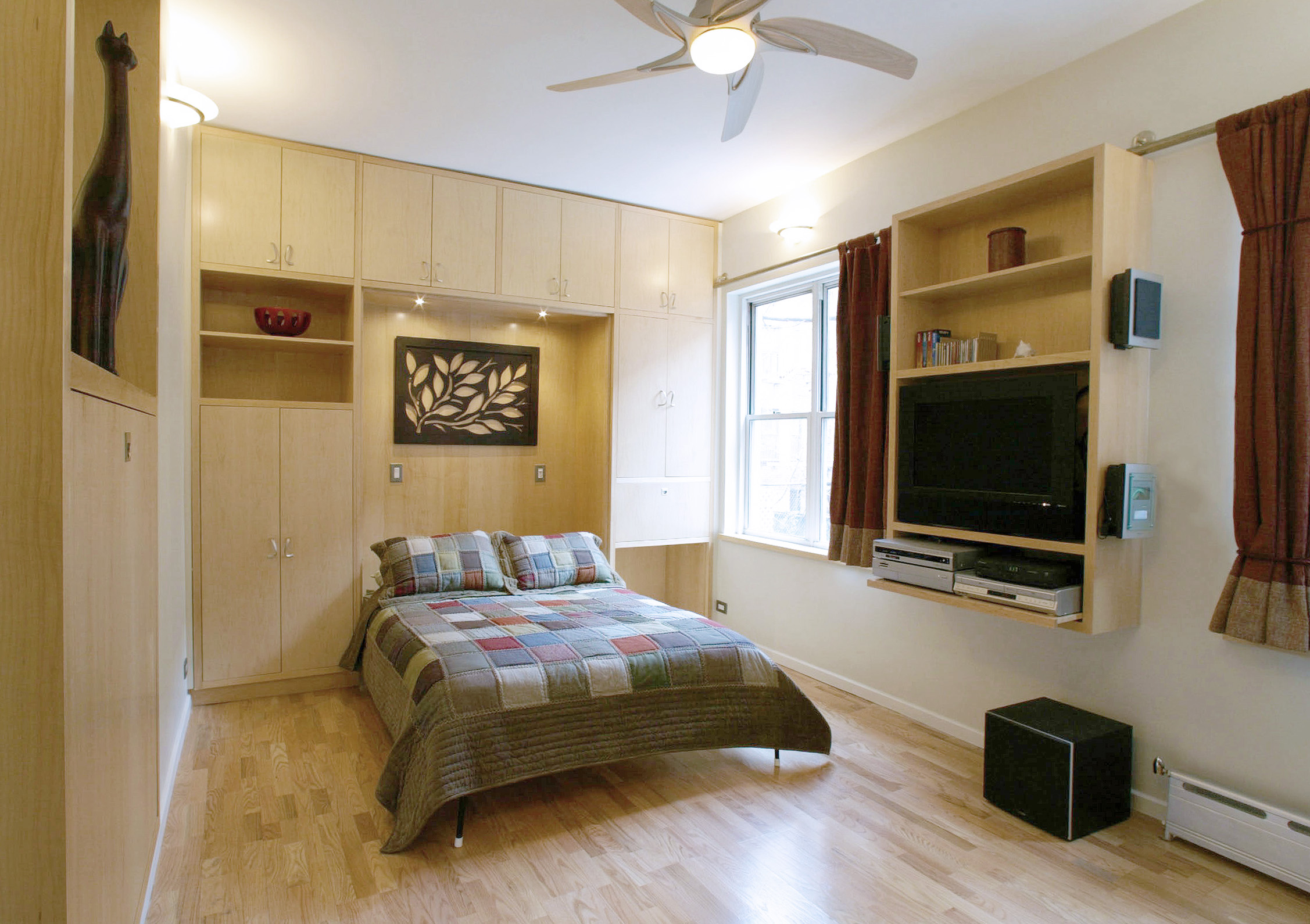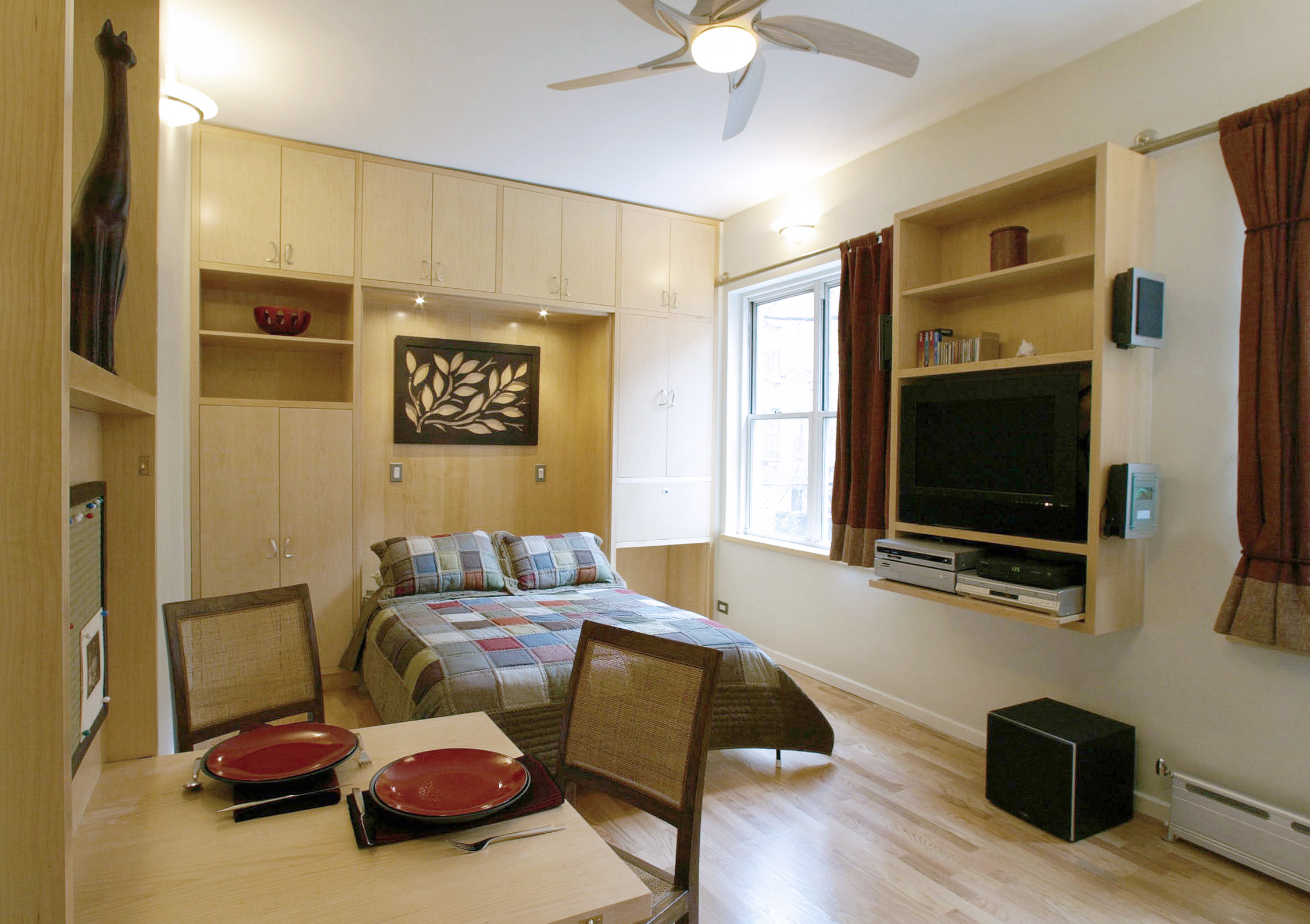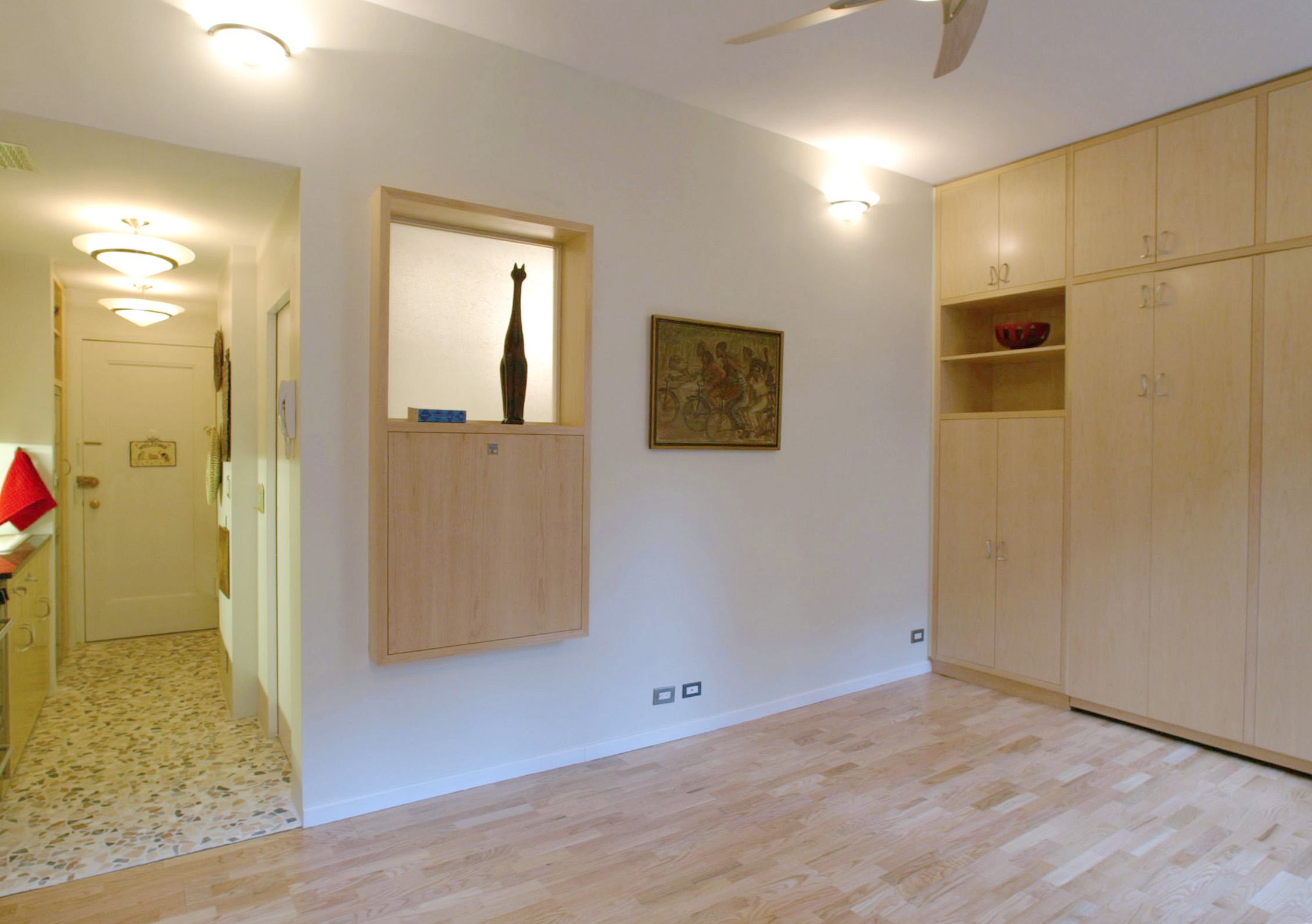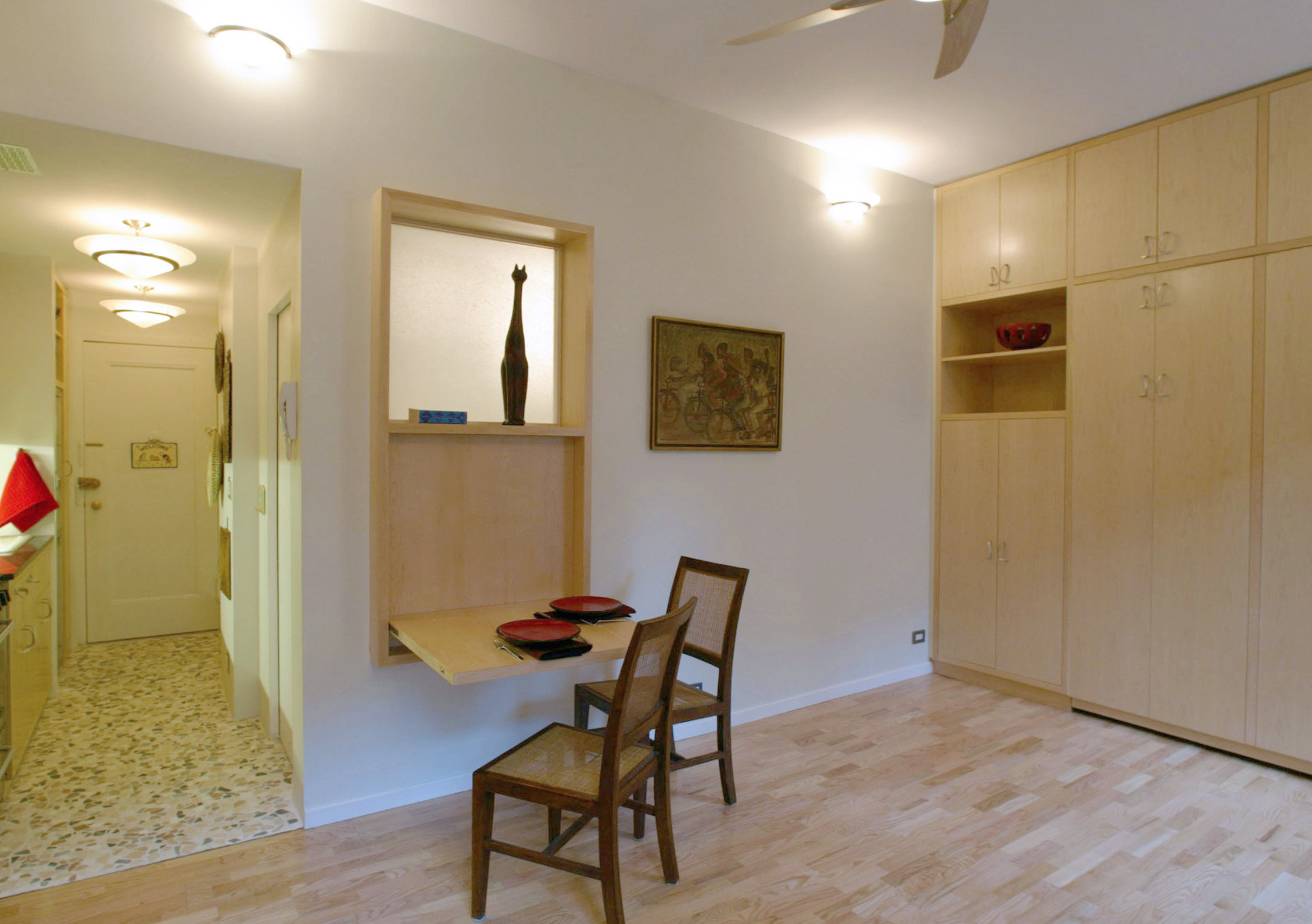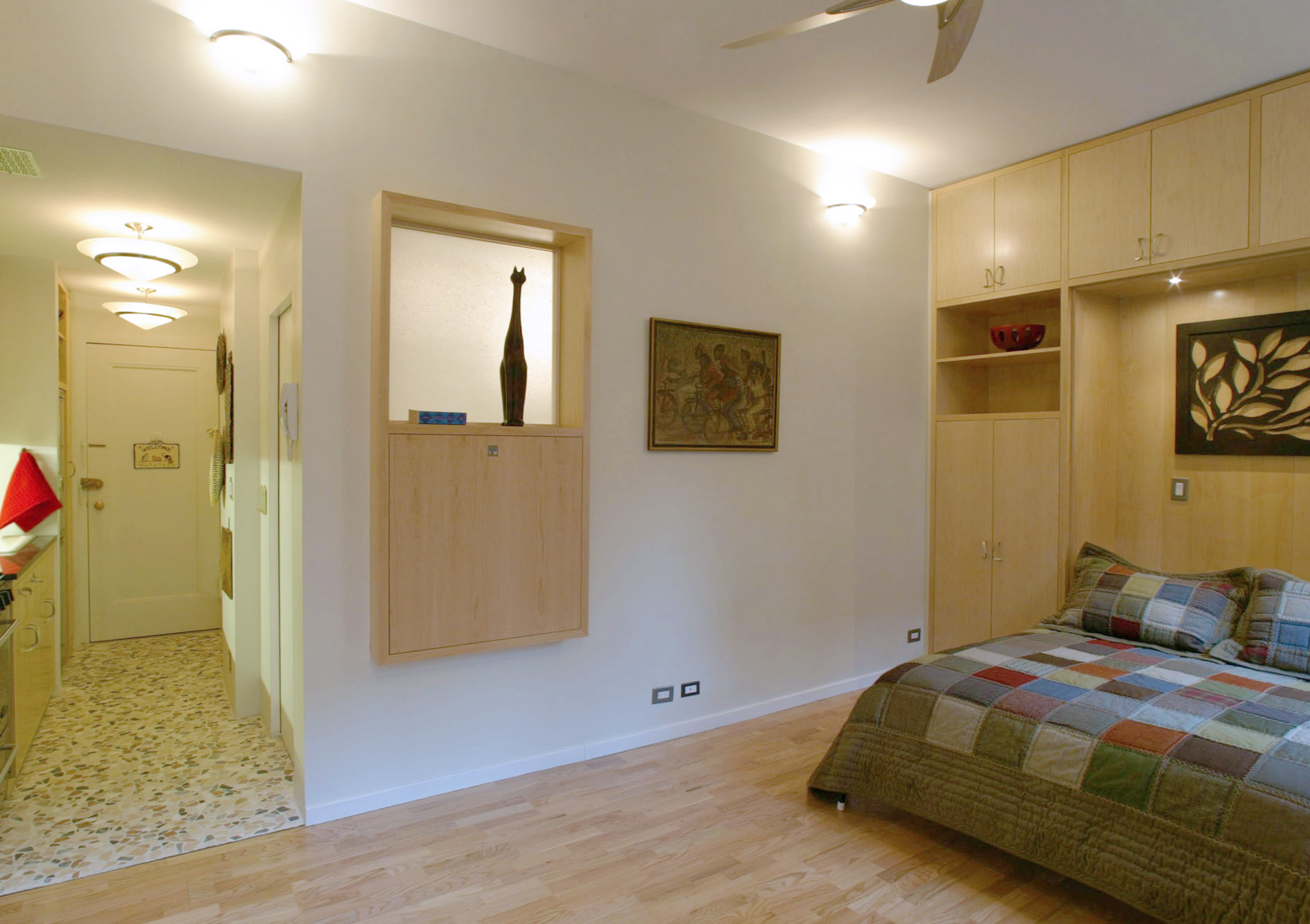 Concept and Design
The apartment is found on the second floor of a turn-of-the-century building located in the Gramercy Park District of Manhattan. The clients had two objectives to meet with one design: to create a public space for sleeping, eating and relaxing; both taking place within the same 350 square foot floor area. Our renovation was kept within the confines of the apartment's existing layout. In order to facilitate spatial unity within these cramped confines, we created a series of architectural pieces that promote scalability and flexibility in the apartment. These elements were designed to fold away when not in use, leaving the floor completely open and the living space uncluttered.
A seminal addition to the apartment was the inclusion of two full-height and full-length wall units built in at opposite ends of the space. Not only did this emphasize the tall ceilings and create the sensation of a much larger environ, it also provided a significant increase in the amount of storage area resulting in more functionality of the apartment.
The materials used in the renovation maintained continuity throughout. A seamless and neutral stone floor found in the kitchen and bathroom emphasizes a lack of boundary between the two rooms, separated only by a hidden pocket door. The wood cabinetry throughout the space is made with maple and the wood flooring is a light colored oak. These lighter tones help to reflect light and give the appearance of a larger and more inviting space.